Yale Sync Smart Home 6 Piece Grey Alarm Kit IA-320G Brand New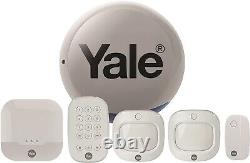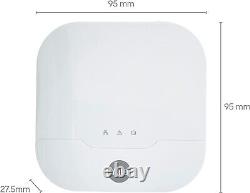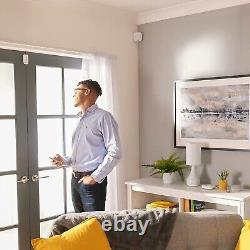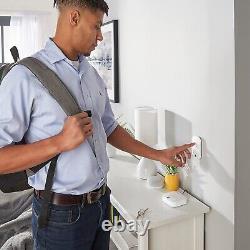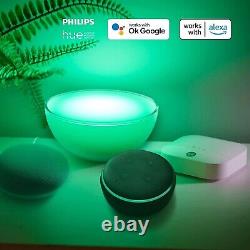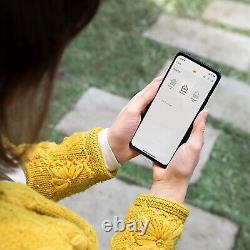 Yale Sync Smart Home 6 Piece Grey Alarm Kit IA-320G - Brand New. In stock, ready for dispatch. The Sync Smart Home 6 Piece Alarm Kit puts you firmly in control, giving you peace of mind that your home is secure and protected. Check in from anywhere in the world and receive alerts and notifications when your alarm is triggered so you'll always be in the know. With a Smart Alarm Hub with internal siren, External Siren and range of accessories to secure the rooms in your house with ease, the Yale Sync Smart Home Alarm is the smart choice to keep your home secured and protected at no extra cost. Intelligently connected, our Sync alarm works with Philips Hue and Amazon Echo, combining lights, sound and voice to create the ultimate security deterrent. Subscription Free App Control: Arm, disarm and manage Sync for peace of mind whilst home or away via the Yale Home app. Mobile alerts: Receive real-time notifications direct to your smartphone so you're always in the know. Distance protection: Working to protect up to 200m range, Sync has your outbuildings and sheds covered.
Wire-free accessories: With a range of pre-linked accessories available, and the ability to add up to 40 to a single system, you can customise your kit to suit your needs easily. Part-Arm Your Home: Chose whether to fully secure or part arm your system for total security. Whether you're at home or away, you can feel secure knowing your home and pets are safe when you are not there.
Geolocation: When life gets busy, you can rely on Geo-location to remind you to set the alarm when you leave home. Enhanced encryption: Keep your information safe with added protection for data security.