Saliva Drug Test 3 in 1 Testing Kit Home Oral Test Cannabis Cocaine Heroin Kits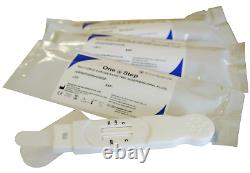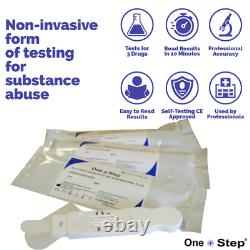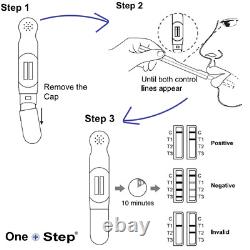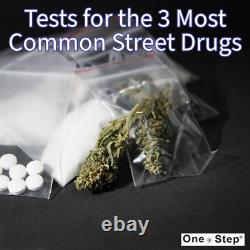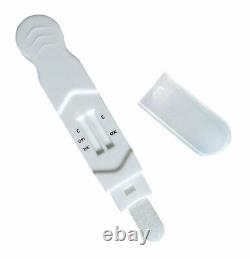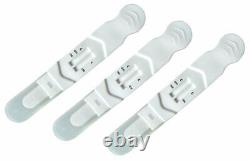 The Complete Health Check Pack. 6 in 1 Home Urine_Test. Gloves in a Bottle for Hands. Total Cholesterol Test Simple and Quick..
Alcohol Test Strips Urine ETG (Ethanol).. 100 x Ketone Strips / Home Ketosis Urine.. AL7000 Digital Alcohol Breathalyser Drin..
50 x Pet Urine Test Strips - Veterinary.. 50 x GlucoNavii Blood Glucose Test Strip.. Urine Test Strips 10 Parameter Diabetes... Blood Sugar Meter Glucose Monitor Starte..
2 Disposable Alcohol Breathalyser Breath.. Cold Sore Cream (Virasorb) 5% w/w 2g - L.. Drug Testing Kit Saliva 7 in 1 Test for..
LipidoCare Meter for Total Cholesterol.. SALIVA/ORAL FLUID DRUG TEST FOR 3 DIFFERENT SUBSTANCES. 1 x SALIVA/ORAL FLUID DRUG TEST FOR 3 DIFFERENT SUBSTANCES - NHS TEST/TESTS. This oral/saliva based drug test will test for the 3 most common street drugs in the UK. ALL OPIATES (including Heroin and Morphine).
COCAINE (including Crack and Coke). MARIJUANA (including Cannabis and Skunk). What do I actually get? Each test will test for the 3 drugs above. You then choose the number of tests you want from the drop down menu.
So, for example, if you select "2 x 3 Saliva Drug Tests", you will get 2 tests, which both test for Opiates, Cannabis and Cocaine. How good are these tests?
We are now one of the largest suppliers of drug tests to customers throughout the world and our tests are used in treatment centres, hospitals and by medical professionals. They are made specifically for us and comply with CE (European Community) and FDA (United States) rules and regulations and every pack has the approval details printed on them.
We also supply large parts of the UK National Health Service (the NHS). The tests we supply to the NHS are identical to the ones we sell to you and every batch is checked religiously for quality and accuracy - they are more than 99% accurate. As for the expiry dates, they will always be at least 1 year away and more often nearly 2 years (which is the legal maximum). Why is this oral test so good? This is a brand new ergonomic design that means it is fully portable and simply requires the person being tested to put the test under their tongue for 30 seconds.
You then just wait for the results to appear. Not only is this the easiest and most accurate drug test to use, it is also, as best we know, the only oral drug test that is specifically produced for the UK market and covers the 3 main street drugs found in the UK. Remove the cap from the test and put the absorbent tip inside your mouth, under your tongue. Important: Do not bite, suck, or chew on the sponge. Keep the test under there until you see the dye fill the test window and form the control lines (C). This should only take about 30 seconds but may require longer if your mouth is very dry. Replace the cap and place the test onto a clean and level surface. Wait for the coloured band(s) to appear. The result should be read at 10 minutes.
Do not interpret the result after 60 minutes. You can read negative results as soon as the lines form, but for positive results please wait the full 10-minute development time. Please note the drug type code on the test case and read against the code for each drug type.
Read the results of each individually and independent of one another. The top line in each result (line nearest the top of the test) is the control line and is indicated by the letter "C" and the lower line (closest to base of cube case) is the test line. The control line means the test has worked correctly. If there is no upper line then the test is invalid as shown below. This means that there has been insufficient specimen volume or the instructions have not been followed correctly e.
Laying the oral cube on its side or upside down - these are the most likely reasons for the control line failing to appear. If a second pink/red coloured line, no matter how faint, appears next to each specific drug e. COC, this is a negative result.
If no lower second line appears next to any of the drugs then the individual has tested positive for that drug of abuse. The labels next to each line on the test will tell you which drug each individual strip is testing for. Remember a negative saliva sample will produce a lower line and a positive saliva sample will not produce any line below the upper control line. How long do the drugs remain detectable?
Cannabis can be detected for up to 14 hours after use, cocaine for up to 24 hours and opiates for up to 3-4 days. However, the exact amount of time drugs stay in your body depends on many factors such as, the amount of the drug taken, its strength, purity, your body weight and rate of metabolism and whether you are a casual user or a long term user. CE Marked for Home Self Testing. Same as tests used throughout the NHS. Tests as used by transport/construction Companies and many others. Accurate results in the privacy of your own home. We will package the test in discreet, unmarked packaging. All packages have no indication of content, are marked "Private and Confidential" and the contents are not visible or identifiable from the outside of the package. We believe that it is important to try and provide all the help and advice you may need with any of our diagnostic tests and with health in general. We have set up a special web-site that has literally hundreds of pages of information written in plain simple English that will hopefully answer most questions you may have. We welcome feedback on ways you feel we can improve on this service. Saying what type of information you want and we will send the links. Faulty Goods If there is an item missing from your order or the item you receive is damaged or defective then we will send you a replacement where possible. If you do receive faulty or incorrect goods then please hold onto them as we may require you to return them to us. As the items we sell have expiry dates, we will need to receive the goods back within 45 days of receipt. We advise that you use a fully insured posting method when returning the item to us.
Home Health UK is committed to providing the highest quality of simple, reliable diagnostic testing kits, for drug testing, pregnancy tests and general health tests, which can be easily carried out in the home. Other tests available range from allergy tests, blood glucose meter, digital ovulation tests, clearblue pregnancy tests as well as male and female fertility test kits, urine infection testing strips to, a large range of various laboratory tests for Food Intolerance, DNA Paternity and Hair Drug Analysis.
We offer some of the leading health tests brands in the UK such as Clearblue, Prima, SD Codefree, First Response, Preseed and our very own brand called One Step. Our extensive range of drug testing kits are suitable for home, professional and employer workplace testing and we stock a large range of professional health test kits which are used by many doctors, hospitals and laboratories around the world.
70% Isopropyl Alcohol Prep Pads - 100 Me.. HIV 1/2 Self-Test For The Qualitative De.. Gloves in a Bottle Hand Shielding Lotion..
One Step 6 in 1 Pool, Spa Hot Tub Water.. SD Biosensor Lancing Device With Alterna..
Uric Acid (Gout) Blood Test Quick and Si.. 18 Diarrhoea Relief 2mg Capsules Loperam.. 25 x Urine Sample Cup Screw Cap 120ml wi.. Prima Vitamin D Test - Rapid Self-Test.. 5 x Thrush and Bacterial Vaginosis (BV)..
Join Our Exclusive Newsletter For Up To Date News, Special Offers And New Arrivals. Get in touch with us.