RacingDiffs LSD conversion kit (Fits BMW 188K) E46 E39 E38 E60 E53 E85 E83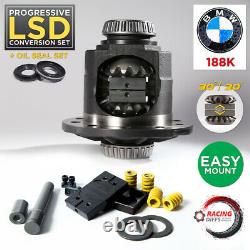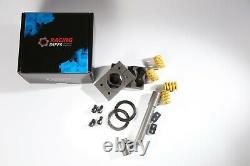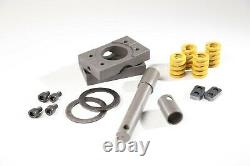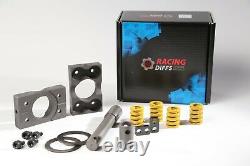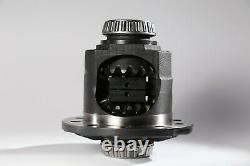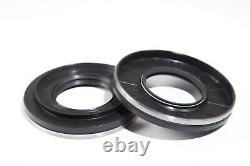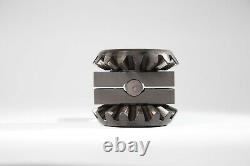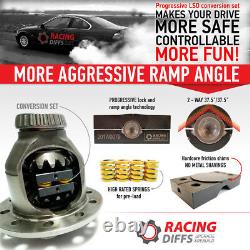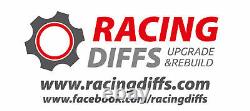 Forget about the one-wheel spin! With our Progressive LSD Conversion set, you will no longer suffer from losing grip! The set is mounted on your standard differential transforming it into a clutch-type 2-way limited slip differential. This is NEW Easy mount version which doesn't require machining of spider gear to be fitted. No more one-wheel spin on start, and sloppy turns around the corner. With this conversion set, you will gain the true performance of a proper limited slip differential. If you are not sure about your fitment, please send us the last 7 digits of your VIN so we can check it for you. The set is made from extremely strong s6 tool steel.
Parts are heat-treated and hardened to 40HRC under the protection of argon to avoid deformation. For friction shims, we use the same material as OEM LSD clutches to avoid metal shredding. Therefore, shims are perfectly safe for long term usage!
Preload is provided with high rate springs, and we get a dynamic lock from 30° angled ramps. All of this together gives 25% progressive lock which increases with revs and vice versa. All parts are made in the N7 quality standard.
Use oil for limited slip differentials ONLY. Pictures may deffer from actual item depending on differential type. Before installation of RacingDiffs LSD conversion set, please inspect inner surface of small spider gears. It is important that it isnt damaged from previous usage.
Needs to be smooth, otherwise it will cause premature wear of new central pin and possible break down. If it isnt completely smooth, please take gears to machine shop to. This is a completely NEW product, CLUTCH TYPE, PROGRESSIVE, NOT Phantom Grip. Since we had a lot of questions about what the difference is between the infamous Phantom Grip and our product, we decided to write them down. Since our product looks similar at first sight, some of you are scared to try it which is quite reasonable. We want to emphasize that our product only looks similar to Phantom Grip and that's where every similarity ends. Without any further delay, here is the in-depth explanation. Phantom grip locks a differential only by using high rated springs.
However, our product has ramp angle on the central channel where the central axle passes through. This ramp angle provides dynamic/progressive lock exactly the same as OEM ZF LSD.
When you press the accelerator, large gear attends to spin the plate around pushing the ramp of the central channel against axle increasing pressure several times more than preload. Conclusion - Phantom has a radial channel and relays only on high rated springs. In contrast, our product has both high rated springs to create preload, and a dynamic lock from ramp angles. Everyone is afraid of metal shavings as a side effect of Phantom grip which often destroys transmission in front wheel drive cars.
Therefore we use friction shims between gears and plates. We use the same materials for friction shims from which we are making our LSD clutch plates.
This material gives them high resistance and longevity. Materials that we use in production are only the highest quality tool steel. We harden and nitrate the materials to achieve the highest quality surface finish possible. That gives our product the maximum durability and lifespan.
Our products have proven themselves on many race cars on Hill climb, Circuit, and autocross tracks. The drivers using our products achieved up to 5 to 10 seconds better times than personal bests with factory differentials.
If you have any further doubts, visit our Racing Diffs YouTube channel to see how our performance products work. RacingDiffs recommends Motul gear competition 75W140 oil for all products.
Otherwise, we will have to send the package with a regular post office service which takes 3 times more to deliver it to your door. Follow us on Facebook and Instagram to stay updated with the latest features and videos. Return should be realized through regular POST OFFICE exclusively. We won't accept other courier services. For any additional information, we are here for you as always. # BMW, LSD, limited slip differential, sperrdifferential, autoblocante, autobloccante, lock, traction, phantom grip, positraction, conversion set, torsen, helical, quaife, drift, racing, drag. The item "RacingDiffs LSD conversion kit (Fits BMW 188K) E46 E39 E38 E60 E53 E85 E83" is in sale since Monday, October 14, 2019.
This item is in the category "eBay Motors\Parts & Accessories\Car & Truck Parts\Transmission & Drivetrain\Differentials & Parts". The seller is "racingdiffs" and is located in Belgrade, Serbia. This item can be shipped worldwide.
Type: Differential Hardware
Differential Type: Limited-Slip
Manufacturer Part Number: RD5006
Gear Ratio: Fits to all gear ratios
Brand: RacingDiffs
Fitment Type: Performance/Custom
Warranty: Unspecified Length