KTM SX 125 Vertex Top Kit Twin ring Piston Gasket Bearing 2016-22 Size B 53.95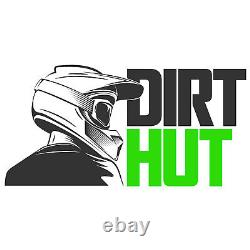 KTM SX 125 TOP END Kit Twin ring Piston Gasket Bearing 2016-20 Size B 53.95. Vertex/Athena/Apico top end rebuild kit. Small end bearing (Prox, Vertex or Athena). This is the 2nd size piston twin ring standard'B' - 53.95mm.
A, B, D, E also available in our shop. Vertex have been making race pistons for all small capacity race engines both 2 and 4 stroke for many years, the race piston from vertex always perfoms very well and in the case of the 4 stroke can be supplied as a high compression version. Made in Italy, these performance pistons are of top quality. Please message us if you are insure of fitment.
Visit the Dirt hut shop. Be sure to add me to your. Check out my other items. Dirt Hut specialise in off road cycle and motorcycle products. Established in 2003 Dirt Hut is quickly becoming one of the best known sources for all the quality parts needed to keep you riding and looking good at the best possible prices.
Whether you ride motocross or enduro, downhill, cross country or E bikes, we can cater for all your needs.