Electric Underfloor Heating mat kit 200w per m2 Next Day Delivery UK SELLER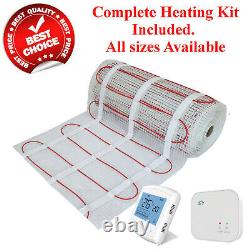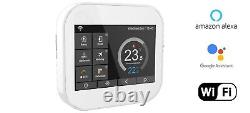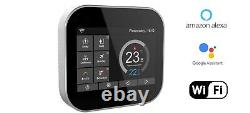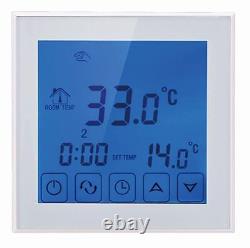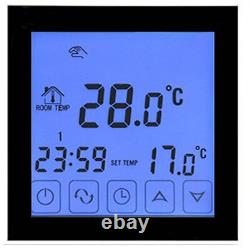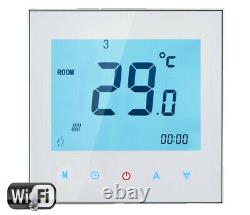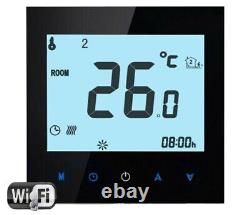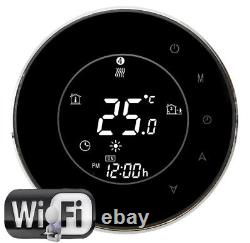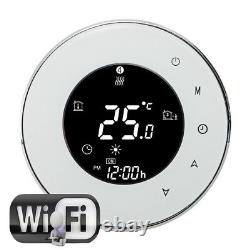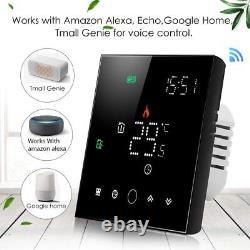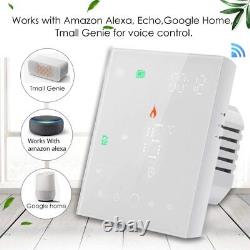 Electric Underfloor Heating mat kit 200w per m2 All Sizes in this Listing. 200w Electric Underfloor Heating Kit. All Mats are 0.5m Wide Sticky Mats for easy fitting.
Durability & 100% Earthed & Safe. Dual Core with Single connection point.
Full Instructions & 12 Page step by step booklet. Nassboards 200w Electric Underfloor Heating System can be used as a primary heat source in a either a small or large room and are cost effective and economical when compared to standard radiators as they produce and keep the heat a body level meaning you are not wasting energy on the room above head height when used in conjunction with insualtion boards will also be fast to heat your room. The heating can be used with all tiles on the market and can even be used with laminate and carpet or wood if the heating mesh and mat is covered with a 7mm self levelling screed. (Typical example of Tiling would be).
Can Be Used on Wood Or Concrete. Can Be used with all Tiles on the market. Laminate/Wood if Covered with 7mm Cement Screed. The mat can be used in all shape rooms generally rooms will be square however while the mat cannot be cut the mesh can so can easily be rotated back and forth so can fit L shaped rooms or go around islands and other akward shaped areas. It is also Adviseable when measureing as the mats cannot be shortened to order 10 to 15% less than the complete area.
The mats are 0.5m wide so for example 4m2 would be 0.5m wide by 8m long so the whole are is 4m2. All Sizes above 12m2 will come as 2 mats that are wired into the same thermostat this would be the same for all suppliers in the UK. 200w Heating mats are very Economical to run often costing much less than expected especially compared to traditional heating and give a modern sleek look to a room as with 200w no radiators are required in that room and. Comfortable and Warm Under Floor. The kits come with a range of thermostats that you can choose from easy to use Digital heating thermostat to one of the most modern Slimline High Quality Touch screen digital Thermostats and now we can provide you with a top of the range WIFI thermostat.
Most of the Thermostats are easy to use are 7 day programmable and a range of additional features. All Thermostats come with a floor Probe. Touch Screen Thermostat - Black or White.
SlimLine Modern Looking & Compact. Floor Sensors & Air Sensor 16 Amp Thermostat. 7 Day Programmable, Key Lock Facility. Auto Calibration of Room Temprature.
Power Surge & Power Failure Settings. Smart Wifi Thermostat- Black Or White. High Quality Designer, Modern looking & Compact. Floor Sensors & Air Sensor, Humidity Reading Settings, 16 Amp Thermostat.
Auto Calibration Of Room Temperature. Wifi Controlled by APP Androad or Iphone, Multi Room Control From App. Can Be used with Alexa & Google Home. Insulations Boards are advised to get the most out of your heated Floor a Typical layout of cross section of floor would be as below. Concrete or Wood Sub Floor. By using XPS Boards Under your heating you will increase. Heat up times by up to 35%.
1 x 40m Roll Of Tape, Floor probe and conduit for accurate floor temperature shown on your thermostat reading. Please Note that if the Heating Mat is bought as a Mat only you will still recieve Primer, Tapes, Roller, Conduit But you will not recieve a Heating Probe or thermostat.
Please be advised that all heat mats from all suppliers cannot be shorten and we advise always to order 10% smaller than required area to make fitting easier. When Purchasing a mat only this will not come with a Floor Probe.
The Floor probes come with the thermostats supplied by all suppliers and not the mat itself. Please be advised Wireless controller and Reciever does not require a floor probe and runs on air sensor alone from Thermostat unit.
Your item will always arrive quickly and securely and we spare no expense on the courier or packaging so your item arrives in the condition it was sent. Tech Info of 200w Mat.
Tanking Kits Direct is an established Professional Business with expertise of 15 years in the Industry and only sell Quality products that we recognise as high Quality & Competively priced. Quality Products, chosen from selected premium Manufacturers.
Electric Underfloor Heating Glass Front Wifi Thermostat, Black or White. XPS INSULATION Boards 1200 x 600mm, UNDER FLOOR HEATING, 6mm 10mm 20mm 30mm. Electric Underfloor Heating Glass Front Wifi & Alexa Thermostat.
Electric Underfloor Heating Smart MC6 Wifi / Alexa Thermostat, MC6. This listing is currently undergoing maintenance, we apologise for any inconvenience caused.