Cybex Zeno Hands-free Running Kit (RRP £179.99)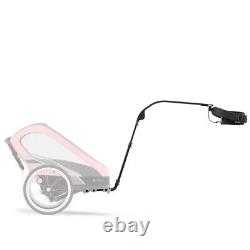 Feel the revolutionary freedom of hands-free running with this Pull-Running Kit. The Pull-Running Drawbar can be easily and quickly attached to the Multisport Adapter Point on the ZENO, allowing you to safely and smoothly pull your child behind you.
With an adjustable waist harness comfortably fitting runners of all sizes. To use the Pull-Running Mode the ZENO cabin must be placed into a lowered position using the Shift²Lift function.
Please visit our sellers page to view more Cybex products.