Clip-On Shipping Container Wheels Full Transport KIT Move 20/40ft Container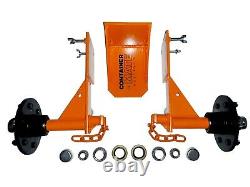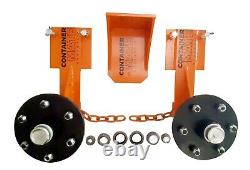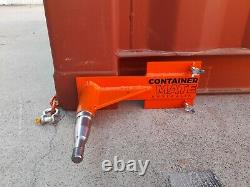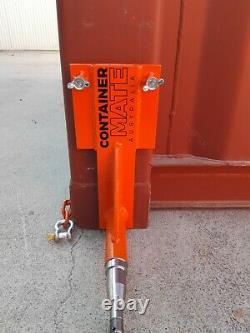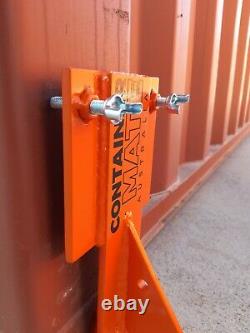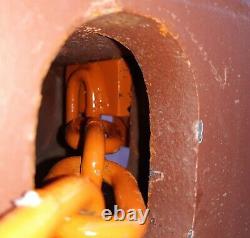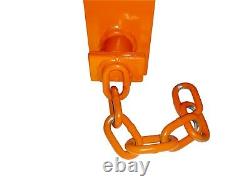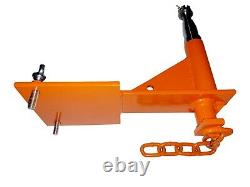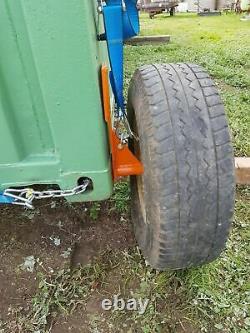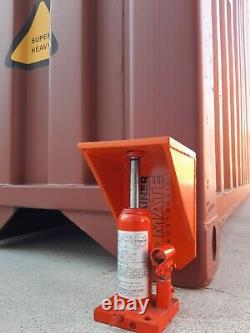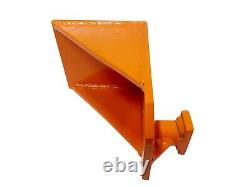 On or after Sunday 13th. December will not be processed until Monday 4th January. FREE Lifter INC (Easily Move 20/40ft Containers). Hubs & Bearings INCLUDED 1 x Pair.
6 Stud 139.7mm (5.5 PCD) (GMC/TOYOTA/NISSAN). 5 Stud 114.3mm (4.5 PCD) (Ford).
5 Stud 108mm & 120.65 PCD. (More Available please ask: Chevy/Nissan/Ford/GMC). 1 x Pair of Hub Hooks. 1 x Pair of 6 or 5 Stud Hubs.
2 x Sets of Japanese Bearings. 1 x Pair of Welded Container Chains. 1 x FREE Lifter INC (Hooks onto the corner of the Container, Lift with bottle jack to Lift Container). (Ratchet Straps & Shackles NOT Included).
We are the original Twist-Lock Clip-on Container wheels. Material Thickness is no compromise for Weld quality & design. We use the same locking techniques that are used on Ships & Truck trailers. Simply rotate the Lifter or Hub Hooks 90 degrees & they a fixed & ready for work.
Chains are for Vertical/Horizontal/Diagonal bracing. The chains can also be ratchet strapped to the Vehicle/Tractor/Forklift your using to move with.
All Fabrication & Welding completed by qualified Metal Workers & Welders on the Sunshine Coast, Qld. We use Solid 1/2 Steel Plate Fully Welded All Sides Quality Globally Certified DNV Welders. Every Hub Pattern you choose out of our range is solid cast steel (5kg+) Machined to the finest tolerances. Each hub is assembled for you with internal & external bearings greased with high temp marine bearing grease. The bearings used are ordered directly from Japan. Each hub is fitted & tightened with Impact driver Air tools/Torque Tested & split pinned. Each Hub comes with internal & external Dust/Debris seals fitted. All you have to do is bolt on your Wheels. Each Hub Hook Weighs in at a Hefty 15kg & is 45cm long & 15cm at the widest point. The Included Container Chains Lock the Hub Hooks firmly in place through the corner casting vertically & Horizontally & are an excellent addition for off-road transportation. They are fixed in position & will not shift/twist/come off. Remember its easy to lift a container & fit the wheels on good ground & positioning. If a wheel comes off in Transit on soft/un-even ground due to a shorter design, it could be near impossible to re-fit the wheel with out Heavy equipment. Our Design & Included chains ensures this wont happen. For Commercial applications please note we are affiliated with a load testing facility. Any of our items can be load tested specifically for your Site specifications (Additional Costs). We can also have our welds Non-Destructively Tested (X-ray) to any Global standard. Regulations are different all over the World.
We outsource our testing to ensure they are certified to the most up to date codes suited to your industry. Hub Pattern Choices: (No extra Cost). 6 Stud 139.7mm 5.5 PCD (GMC/TOYOTA/NISSAN). 5 Stud 114.3mm PCD (Ford).
PLEASE CONFIRM WHICH HUBS YOU REQUIRE AFTER CHECK OUT. The item "Clip-On Shipping Container Wheels Full Transport KIT Move 20/40ft Container" is in sale since Tuesday, August 4, 2020. This item is in the category "Business & Industrial\Material Handling\Other Material Handling".
The seller is "ojbservices" and is located in Brisbane, QLD. This item can be shipped worldwide.
Country/Region of Manufacture: Australia
MPN: Does Not Apply
Brand: Container MATE