Catfish Pro XXL Unhooking Mat NEW Large Catfish Mat CP025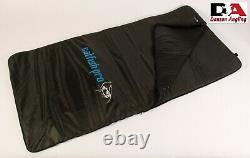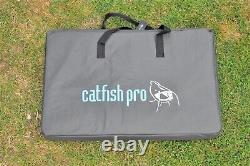 Catfish Pro XXL Unhooking Mat. Great original design low profile catfish unhooking mats, now made with special high density foam to make mats less bulky yet retaining the cushioning required. With new zipped flap to double the size of the mat for use to cover you when holding the fish or to cover the fish on the mat to protect it from heat/light Has pegging points and supplied with smart stink bag.
86in long and 30in wide or 86in long x 60in wide with flap out. PLEASE RING 0208 298 9090 FOR FURTHER FRIENDLY ADVICE ON OUR HUGE RANGE OF CARP FISHING TACKLE AVAILABLE AT OUR TACKLE SHOP IN BEXLEY KENT.