Asbestos self sampling testing kit /PPEIncluded/ UKAS results / Fast turnaround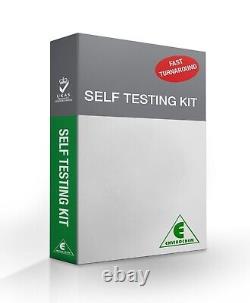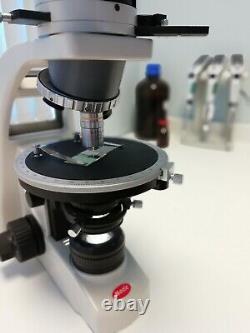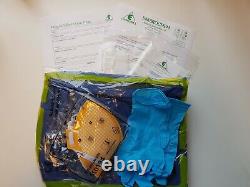 Asbestos Self Sampling Kit - includes analysis cost. Our Asbestos self sampling kit comes with. All the personal protective equipment (PPE) you will need to safely take a sample of suspected asbestos containing material from your property yourself. The self sampling kits have a set of easy to follow instructions, and return packaging. The sample will then be analysed in our own in-house UKAS 17025 accredited laboratory. Once the sample is received back to the laboratory, we will get them analysed and a pdf report emailed out to you. What can I expect to get in the asbestos self sampling kit?
Disposable FFP3 flat fold face mask, coveralls and gloves. Cleaning wipes to ensure sample tools are kept clean. Labelled grip lock polythene sample bags.
What samples can I take? The self sampling kit enables you to safely take a sample from a material you suspect may be containing asbestos, materials include. Soffit, fascia and rainwater goods.
All explained in the kit. Alternatively, if you feel that you cannot take your own samples for any reason, we are also able to attend site and take the samples for you and return them to our own in-house UKAS 17025 accredited Laboratory for analysis. We recommend dropping the samples into us or sending the samples to us via an appropriate courier.