10inch Diagnostic kit -Including Technical Garage Data FULL LAUNCH SYSTEM PRO 8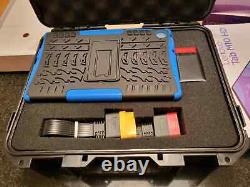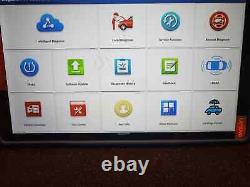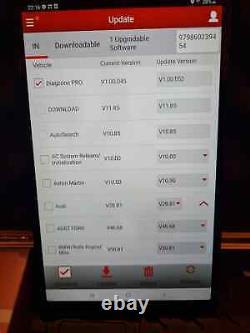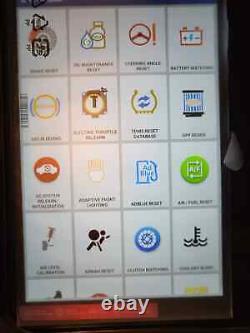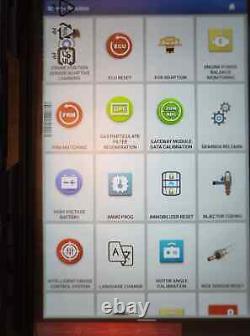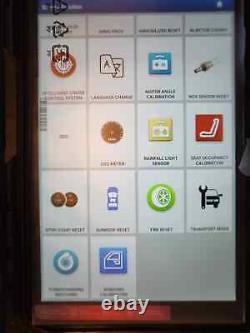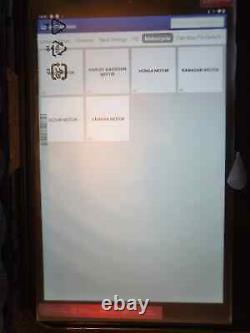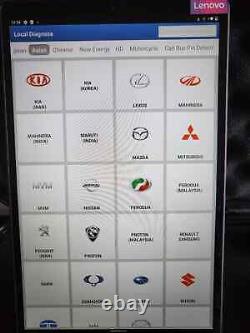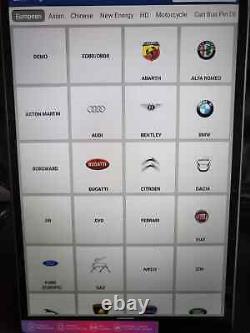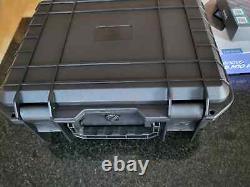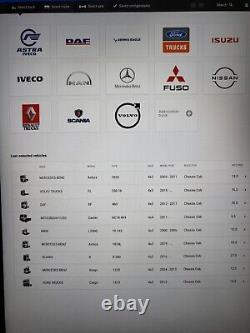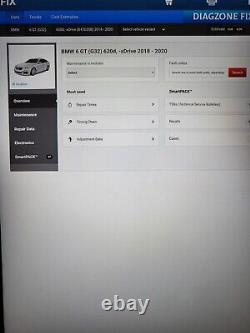 OUR NEW 2023 10inch LENOVO Diagnostic Kit - Launch Pro 8. 2 Year subscription on hynes inc. Car & Truck Technical Garage Data Online.
GARAGE DATA LINKED DIRECTLY TO DIAGNOSTIC SYSTEM. Easy to use and connects by touch of button in home screen.
Top Branded Motorcycles NOW included. ELECTRIC VEHICLES ALSO NOW ADDED ON THIS SYSTEM. BRAND NEW Plug Play kit! ALL WORLD CAR BRANDS INCLUDED -274 TO LIST-12000+ models.
NO OTHER UNIVERSAL SYSTEM CAN MATCH THIS. WATERPROOF FLIGHT CASE IDEAL FOR A GARAGE. 2 Years Online Subscription included.
Water+Damp proof Case ideal for a garage. All software pre installed for user. Software Coverage 1996 to 2023 -live up datable software touch of a button.
Keeps dongles pins safe-and is handy to plug vci under dash as it will hang down. 2 years Live Online Updates included. Not the usual 12 months others offer, Limited offer. AND SETUP READY TO WORK! 274 full access to all brands- LIVE UPDATED DAILY. New Launch Bluetooth interface -Yellow-OR black version to whats in stock at the time. Newest Daily updated software by touch of a button. OUR NOW STOCKISTS OF NEW DIAG PRO8. All Launch systems on one system. No other universal tool on planet comes close!
NEW Software update Diag Pro8. NOW comes with Online Garage Data included. Our Software is Diag Pro 8. Without external damage caused by user!
Ordering other wise English will be added. Comes set up and installed with major brands+customer can. Then download whatever brand they desire for cars or Vans 4x4&.
This is a Dealer level Diagnostic tool which covers all functions listed below and more. All world Car brands EUROPE-ASIA-USA-AUSTRALIA-CHINA-ETC. And most are listed below. Brake Reset - brake pad reset function.
Oil Reset - service indicator reset function. Sas Reset - reset function of the steering wheel angle sensor. Bat Reset - function battery reset.
Bleeding - ABS air release function. Throttle - Throttle sensor reset function. Tpms Reset - Reset function of tire pressure sensor. DPF Reg - Dust filter regeneration function. Afs Reset - Adaptive headlight adjustment function.
Gear Learn - Crankshaft sensor learning function. GerBox - Adaptation function Boxes automatic.
Immo - Key preset functions. Injector - Nozzle encoding function.
Odometer - Odometer calibration function. Sunroof - Hatch adaptation function. Sus Reset - Air suspension control function. Special features +Mileage correction+key coding+key programming+.
Limited stock only -price will rise. New Launch v3 Bluetooth dongle. Everything Boxed and Brand New +software installed and setup with major brands added.
No other scanner has as much functions or even compares to this software like. Delphi+Autel+Snap on+Launch or even Bosch.
This will out perform all guaranteed.