DJI Mavic 2 Zoom 2 BATTERY PRO ACCESSORY BUNDLE With Filter Kit, Drone Vest + More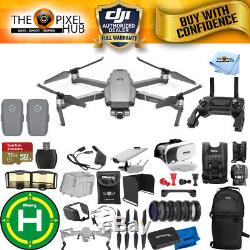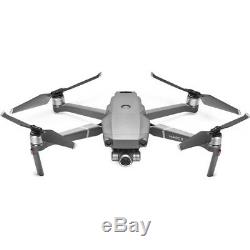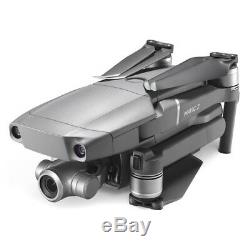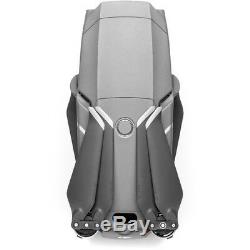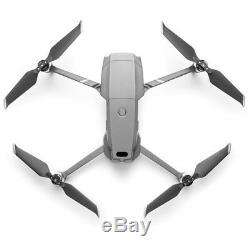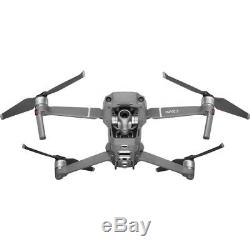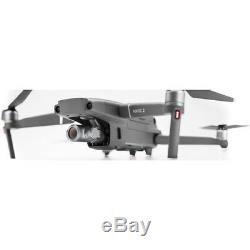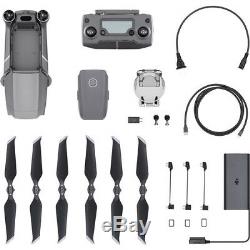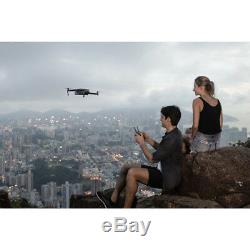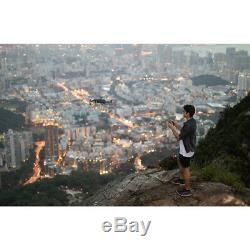 DJI Mavic 2 Zoom 2 BATTERY PRO ACCESSORY BUNDLE W/ Filter Kit, Drone Vest + More. DJI Mavic 2 Part2 Intelligent Flight Battery. SanDisk Extreme 32GB microSDHC UHS-I Card - SDSQXAF-032G-GN6MA [Newest Version]. ULTIMAXX Landing Pad For Mavic (50cm/20in). ULTIMAXX Remote Control Bracket W/ Lanyard for All Mavics & Sparks.
ULTIMAXX Mavic Air Thumb Controllers-Black (2). ULTIMAXX Mavic Air Thumb Controllers-Red (2). ULTIMAXX MAVIC PRO RANGE EXTENDER / BOOSTER.
ULTIMAXX Mavic Remote Controller Extender for Tablets/Phones. ULTIMAXX LARGE REMOTE SUNSHADE FOR MAVIC/P3-4/OSMO.
ULTIMAXX High Speed SD/SDHC/Micro SD Reader/CARD READER. ULTIMAXX RC PROTECTOR FOR MAVIC / SPARK. Ultimaxx Mavic 2 dual car charger with usb port.
Ultimaxx Mavic 2 Zoom Lens Cap / Gimbal Stabilizer - Clear. Ultimaxx Mavic 2 Lens Hood (Black). Ultimaxx Mavic 2 Landing Gear Stabilizer Grey. Ultimaxx Mavic 2 battery bag - (single). Ultimaxx Mavic 2 low noise props (4). Ultimaxx 8pc Filter Kit for Mavic 2 Zoom. Ultimaxx Drone Vest for Mavic/Mavic Air/Spark. The Mavic 2 Zoom from DJI is a professional quality filmmaking drone that gives you the ability to get closer to the action, thanks to its 2x 24-48mm optical zoom camera with a 1/2.3 12MP sensor.
With 4x lossless zoom (including 2x optical zoom) you can capture sensitive subjects from an even greater distance. There's even a single-tap aerial mode called Dolly Zoom that gives a Hitchcockian effect to your footage.
The Mavic 2 Zoom utilizes a low-drag aerodynamic body design for achieving speeds up to 47.7 mph, a four-cell LiPo battery for up to 31 minutes of flight time, and low-noise propellers for filming without being distracting. This power and performance are coupled with a variety of shooting modes and capabilities for cinematic results.
In order to help keep the Mavic 2 Zoom safe and in control, DJI has provided OcuSync 2.0 video transmission technology that can transmit a video feed to the included controller from up to 5 miles away in Full HD 1080p quality. There's also omnidirectional obstacle sensing that provides object avoidance with sensors on all sides of the Mavic 2 Zoom. Additional Gimbal Camera Features Mid-Range Shots: Capture epic mid-range shots with the 48mm telephoto lens, designed to compress your perspective and enhance the parallax effect.
Hybrid Autofocus: Combines phase and contrast detection for higher focus speed and accuracy, helping to keep subjects in focus while zooming in and out. Super Resolution Photos Take your aerial landscape photography to another level with Super Resolution. By utilizing the 24mm field-of-view on the Mavic 2 Zoom, you can take a 48MP super resolution photo where a series of nine different photos are captures and automatically patched together.
Unlike a regular panorama, super resolution photos are designed to retain the original look of the shooting targets with a more accurate composition. Hyperlapse Time-Lapse Shots With a single tap, you can use your Mavic 2 Zoom to capture stunning time-lapse shots in Hyperlapse mode, processing everything automatically and saving you time in post-processing.
You can even simultaneously save photos in JPEG and RAW on a microSD card (not included). Hyperlapse shots can be captured with four distinct modes: Free: Move the Mavic 2 where you want with total freedom. Circle: Select a subject for the Mavic 2 to automatically circle around.
CourseLock: This flies the Mavic 2 on a locked course in a straight line, forward and backwards or right to left, allowing you to adjust the gimbal along the way for dramatic results. WayPoint: Set a specific, savable flight path in 3D space for a single time-lapse, or for multiple shots at different times to edit together later.
Enhanced HDR Photos With a 13 EV the Mavic 2 Zoom is designed to capture clear, ghost-free images by blending together a sequence of individual photos taken at varying exposures. HyperLight Noise Reduction With HyperLight mode switched on, the Mavic 2 Zoom can capture low-light images with reduced noise.
265/HEVC Support By utilizing the H. 265/HEVC codec in your 4K videos, you can benefit from advanced compression that includes 50% more information than H. 264/AVC, resulting in higher-quality results and videos with more detail.
OcuSync 2.0 Video Transmission The OcuSync 2.0 system is designed to provide you with a stable, high-quality video feed. DJI has engineered OcuSync 2.0 to deliver 1080p feeds to your controller from up to 5 miles away. From that distance, DJI helps keep things streaming smoothly with dual-band, real-time autoswitching between 2.4 and 5.8 GHz bands. Footage is downloaded at up to 40 Mb/s, and latency can be as low as 120 ms. OcuSync 2.0 also lets you share and save your footage and images without having to download content from the drone itself.
Footage can be edited and uploaded to social media from the cache, and images can be automatically saved to your mobile device. Omnidirectional Obstacle Sensing To keep your Mavic 2 Zoom safe and your footage pristine, DJI has covered all sides of the Mavic 2 with obstacle sensors: Forward Sensor: Dual vision sensors with a measurement range of up to 65', and a detectable range of 65 to 131'.
The Mavic 2 is designed to safely stop when obstacles are detected while flying at up to 31.3 mph. Downward Sensor: Dual vision sensors with a measurement range of up to 36', and a detectable range of 36 to 72'. It also has an infrared sensor that can measure up to 26' away. The sensors also allow for accurate hovering at up to 164' and can detect land to land safely.
A bottom auxiliary light helps the sensor in low-light conditions. Left and Right Sensors: Detects obstacles at speeds of up to 18 mph in both ActiveTrack and Tripod modes. Backward Sensor: Dual vision sensors with a measurement range of up to 52', and a detectable range of 52 to 104.9'.
The Mavic 2 is designed to safely stop when obstacles are detected while flying at up to 27 mph. Upward Sensor: Infrared sensor that can precisely measure at ranges of up to 26'. ActiveTrack 2.0 Sensing and Tracking Precise Recognition: Maps a 3D view of the surrounding environment through the camera and forward dual sensors for greater recognition and accuracy.
Trajectory Prediction: Algorithms help maintain tracking when the subject is temporarily blocked by an obstruction. High-Speed Tracking: In open environments, the Mavic 2 Zoom can track subjects moving at up to 44.7 mph. Obstacle Sensing: Plan a flight path on the 3D map and shoot your target without interruption.
Obstacles are sensed, recognized, and avoided with forward and backward sensors. Aerial Shooting Modes Dolly Zoom: Providing a Hitchcock-like effect, the Mavic 2 Zoom adjusts focus while flying to deliver a warped effect. With proper focus speed values, you can get more creative when flying manually. Point of Interest (POI) 2.0: Thanks to vision and GPS distance measurement technologies, you can circle around and shoot a specific subject. Waypoint 2.0: By tapping the desired waypoints and point of interest in the app, you can plan a flight path quickly and save it for your next flight.
Asteroid: The Mavic 2 quickly flies down from a height while spinning in on a subject. Boomerang: Centering on a subject, the Mavic 2 will fly around it in an elliptical pattern until reaching its starting location. Additional Features Low-drag body design helps provide a top speed of up to 47.7 mph.
Four-cell LiPo battery can provide up to 31 minutes of flight time. A combination of an FOC sinusoidal drive ESCs and low-noise propellers keeps flights quiet. Panorama image mode with support for Sphere, 180°, Horizontal, and Vertical modes. DETAILED LIST OF ITEMS INCLUDED. 12MP 1/2.3 CMOS Sensor 2x 24-48mm Optical Zoom + Dolly Zoom 48MP Super Resolution Photos OcuSync 2.0 Transmission Technology Up to 31 Minutes Flight Time Omnidirectional Obstacle Sensing Hyperlapse Time-Lapse Mode Top Speed of 44.7 mph Enhanced HDR Photos with 13 EV Remote Controller Included.
DJI Intelligent Flight Battery for Mavic 2. For Mavic 2 Pro and Mavic 2 Zoom 3850mAh / 59.29Wh Capacity Provides up to 31 Minutes of Flight Time Four-Cell High-Capacity LiPo Battery Built-In Battery Management System Multiple Intelligent Battery Protections.
SanDisk Extreme microSDXC UHS-I Card. Ideal for 4K UHD and Full HD video2 Transfer speeds of up to 100MB/s RescuePRO Deluxe data recovery software SanDisk Memory Zone app for easy file management Shock-, temperature-, water-, and X-ray-proof.
Ultimaxx Landing Pad For Mavic (50cm/20in). Material:Rubber material + waterproof cloth Net weight:540g Developed dimension:50cm Compatible Model:For DJI Mavic Pro Phantom 4 3 Inspire 1 Drone RC Quadcopter Quantity: 1PC. Package include: 1 x Bracket Buckle; 1 x Neck Strap.
Hook Bracket Buckle & Neck Strap for DJI Spark, DJI Mavic Pro and DJI Mavic Air remote controller Easy and quick to snap on/off installation and removal The strap will not block your view of the remote control screen and the cellphone screen and will not affect USB Port. New hook design for better view of the cellphone screen and the remote controller. Good Balance for the remote controller when you release hands. More safer than one hole lanyard.
Thumb Rocker for MAVIC AIR CNC aluminum alloy material, anodizing process Antiskid knurling design, for stable and safe installation The same storage way as the original rockers Remote controller is NOT included. ULTIMAXX MAVIC PRO RANGE EXTENDER. Function: Boost range/Amplify signal Material: Metal reflector, plastic case Weight: 40g/1.4oz Quantity: 1 Pc. Impeccable upgrade, waterproof upgrade, excellent technology; offer you better visual experience. Lens Cleaning Cloth made of soft micro-fibers is perfect for maintaining, and cleaning your camera, and binocular optics.
ULTIMAXX High Speed High Capacity Secure Digital/Micro Secure Digital Card Reader/Writer. Package included: 1 pcs Transmitter Thumb Stick Guard Rocker for Dji Mavic/Spark.
ULTIMAXX VR Virtual Reality Glasses. A truly fun and immersive experience for any age! Smart Design: In accordance with ergonomic design- It goes in for streamline design on product figure, it provides both fashionable sense and feel of the science and technology. They fit snug to your fingers providing accuracy and flexibility. With this remote control you can play games, take pictures, listen to music and access to VR resources. Compatible with devices with bluetooth V3.0 or above. Easy Operation: Zero-lag Bluetooth, Easy Pairing Procedure, No Root or plug-in required, simple setup for gaming. Wireless Protocol:Bluetooth 3.0 Support. 4 modes for A:music&video; B:games;C:VR, Video, selfie; D: Selfie, mouse. Portable: Small Size and Light Weight, very Convenient Use. Works with 2 x AAA batteries of 1.5V (not included) for continuous gaming up to 120 hours.
USB CHARGING OUTPUT: 5V/2A CHARGE: Charge 2 batteries and 1 USB port. Batteries and Remote NOT included. MAVIC 2 ZOOM LENS CAP GIMBAL STABILIZER. Specially designed integrated cover for Mavic 2 Zoom, protect gimbal, camera, front 3D sensor system screen Lightweight and easy to install: just two steps to install and remove, provides additional protection and remind to remove it prior to powering on your craft Dust-proof, Scratch-proof, bump-proof, prevent gimbal rocking, protect gimbal wiring, extend wiring lifetime Package included: 1 x screen camera cover for Mavic 2 Zoom DJI Mavic 2 Zoom not included.
MAVIC 2 PRO/ZOOM LENS HOOD. Protects gimbal and camera from collision, dust and water during transportation and in cases. Block the sun or other light source to prevent glare and lens flare entering the lens during flightDji Mavic necessary accessories Dust-proof, anti-scratch, bump-proof, lightweight and easy to install Compatible with lens filters can be installed without removing an attached filter. Includes only the gimbal cover. Does not include the DJI Mavic 2 Pro/Zoom drone or any filters.
Perfectly Fits for DJI Mavic 2 Pro/Zoom Stable and Reliable, Quick Release Design, Easily to Install and Remove. Set Of Ultimaxx Landing Gear Stabilizer For Mavic 2 Pro/Zoom. The Ultimaxx Mavic 2 Pro/Zoom Landing Gear Stabilizer is designed for use with the DJI Mavic Pro/Zoom Enjoy smoother landings with the Ultimaxx Mavic Air Landing Gear Stabilizer. This drone stabilizer provides shock absorption and a stronger base for smoother landings in uneven conditions.
By raising the drone height with this landing gear the camera is safely kept away from dirt, dust and other ground debris that could cause lens scratches and other damage. Available with landing gear that matches the gray color of the DJI Mavic 2 Pro/Zoom. This four-piece set raises the drone height giving your camera unit added clearance over scratch-causing ground debris. Ultimaxx Mavic 2 battery bag. Special designed for protecting DJI Mavic Pro mavic 2 pro/zoom batteries with safety storage, prevent a potential battery overheat or explosion, the vibration in the process of transportation Materials: made of flame retardant fiberglass woven fabric, heat-resistance, radiation protection, explosion-proof, anti-impact Protect your workshop, family and home and prevent a potential battery overheat or explosion from the hazard of lipo charging. A must have for batteries safety charging, travelling, transportation, and storage Package included: 1X battery safe bag for DJI MAVIC PRO/ mavic 2 pro/zoom (battery is not included). Mavic 2 Low Noise Propellers 2 Pairs (2 CW + 2 CCW). 2 Pairs (2 CW + 2 CCW) Quick release: Installs and removes quickly and easily.
Mavic 2 Pro/Zoom propeller is Easy to mount, secure, durable, and well-balanced propellers with a powerful thrust. High Quality:Very strong and light weight, smoother, responsive propellers are the same aerodynamic, low-noise designed props that are included with the Mavic 2 Pro and Mavic 2 Zoom drones. They are engineered to deliver a quieter flight with increased efficiency and extended flight times.
These propellers also feature a quick release design to help make changes quick and easy. 8 Piece Screw On Filter Kit for Mavic 2 Zoom.
Feature: The filters are made of multi-coated HD optical glass, which can increase light transmission without dark corners. Multicoated optics filters minimize reflections, flares and improves image quality, Hydrophobic Nano coating reduces fingerprints fog, water and dust. Easy to install: Remove the original lens cap by turning it counterclockwise, then rotate the filter clockwise to install. UV (Ultraviolet) Filter Reduce haze and improve contrast to your video and digital images by minimizing the amount of ultraviolet (UV) light.
Especially useful in areas of high altitude, snow, or beach, eliminating the undesirable blue cast. Imported optical glass, top level of transmittance. CPL (Circular Polarizer) Filter Removes unwanted reflections from non-metallic surfaces such as water or glass and glare from the sun. Increases color saturation, creating deep, rich scenic images. Helps to reduce the amount of light entering the lens.
Especially useful in reflective or stray light. ND Filter (Neutral Density, ND4 ND8 ND16 ND32). Drone Vest for DJI Mavic / Mavic Air / Spark. Durable, strong & lightweight neoprene body with nylon straps High quality ballistic nylon with thick padding for extreme comfort Adjustable shoulder straps. One size fits most Mid to Small size drones.
Safely transport your drone with battery & remote Perfect accessory for short trips & light travelling The weight of the drone and accessories is evenly distributed for stability Fits: DJI Mavic Pro, Mavic Pro Platinum, Mavic 2 Pro, Mavic 2 Zoom, Mavic Air, Spark plus more. Sling Backpack For Digital Cameras & Camcorder. Price protection Policy: Because prices fluctuate, we do not offer price Protection. If you will not be at home to sign for a package, during check out you have the option to send it to your work or a friend or family member.
You must include the original packaging and the item must be in NEW condition. Items and packing must not be marred, mishandled, or tampered with by an unauthorized repair person.
When upon inspection if these conditions are not met the product will be either sent for repair in the customer's name or immediately sent back to the customer at customer's expense. If the product has cosmetic or physical damage, it will be sent to the manufacture for repair in the customer's name. Camcorders with timers must show less than 30 minutes of use. Items with shutter counters must show less than 30 exposures.
Videos tapes, Underwater equipment or products that were submerged in water. When making your return, please include a copy of the invoice and a short note stating the reason for your return.
The customer can either return or refuse the package. Typographical Policy: We are not responsible for typographical or pricing errors. Pictures of accessories are for illustration purposes only. We do not sell to resellers: we work hard at getting the best deals for the consumer not the reseller.
Those order will be cancelled without any notice. We are not responsible for any consequential or incidental damage resulting from the sale or use of any merchandise bought from us. We are responsible for the monetary value of the merchandise only. Please make sure you have measured and can confirm that your appliance will fit in desired location.
It is important to know if your house or apartment is wired with gas or electric connections. Please check before purchasing and select the correct one. When it comes to defective merchandise, once the package is signed for and the recipient has confirmed the product is in perfect condition, Sunset Electronics is no longer responsible for the defective products. The Pixel Hub is a full-service camera online store and photographic equipment retailer that has been in business for over 15 years. Our staff is made up of accomplished photographers and experienced professionals who are extremely knowledgeable about the products we offer and the ever-advancing photography industry.
We are constantly striving to evaluate, obtain and offer you the newest and most exciting products available, with an unparalleled commitment to customer service. The Pixel Hub carries almost all the major brands of photographic equipment. We offer a wide range of Digital and Film Cameras, Lenses, Flashes and Accessories. We also stock many other types of digital and photo imaging equipment, including high-quality photo printers, film scanners and more. The Pixel Hub has grown considerably since then, but we have maintained our focus on the very core of our success... Designed by The Pixel Hub. The item "DJI Mavic 2 Zoom 2 BATTERY PRO ACCESSORY BUNDLE With Filter Kit, Drone Vest + More" is in sale since Monday, November 19, 2018. This item is in the category "Cameras & Photo\Camera Drones". The seller is "thepixelhub" and is located in Hillside, New Jersey.
This item can be shipped to United States, Canada, United Kingdom, China, Mexico, Germany, Japan, Brazil, France, Australia, Denmark, Romania, Slovakia, Bulgaria, Czech republic, Finland, Hungary, Latvia, Lithuania, Malta, Estonia, Greece, Portugal, Cyprus, Slovenia, Sweden, South Korea, Indonesia, Taiwan, South africa, Thailand, Belgium, Hong Kong, Ireland, Netherlands, Poland, Spain, Italy, Austria, Bahamas, Israel, New Zealand, Singapore, Switzerland, Norway, Saudi arabia, Ukraine, United arab emirates, Qatar, Kuwait, Bahrain, Croatia, Malaysia, Chile, Colombia, Panama, Jamaica, Barbados, Bangladesh, Bermuda, Brunei darussalam, Egypt, French guiana, Gibraltar, Guadeloupe, Iceland, Jordan, Cambodia, Cayman islands, Sri lanka, Luxembourg, Monaco, Martinique, Nicaragua, Pakistan, Reunion, Viet nam, Uruguay.
Model: DJI Mavic 2 Zoom
MPN: CP.00000020.01
Maximum Control Range: 4.97 mi / 8000 m
Brand: DJI
Bundle Listing: Yes